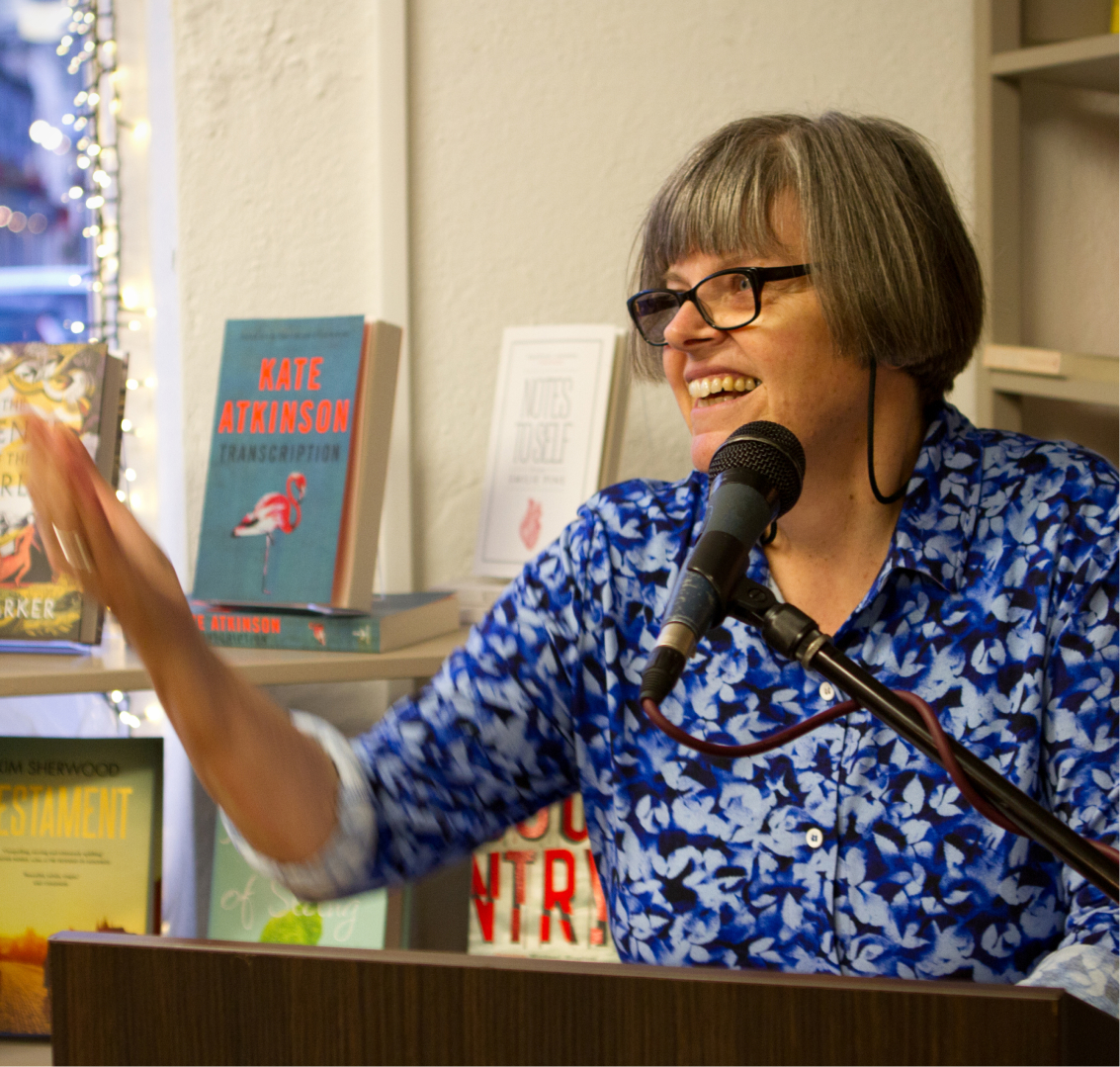 An emerging, award-winning, UK-based New Zealand-Irish writer, Alex has lived in both hemispheres and worked around the world in all kinds of weird and wonderful jobs – mostly to do with stories in one way or another.
After award-winning careers in journalism and public relations, she completed an MSc (Distinction) in Coaching and Mentoring, then went on to do an MA (Distinction) in Creative Writing. A graduate of the Curtis Brown Creative novel programme, she is also a Penguin Random House WriteNow finalist.
Honoured with the Flash Frontier Summer Writing Award for a body of work, she writes across genres and forms.
Her short fiction has been a winner in prizes including the Northern Crime; Arvon; CWA Debut Dagger Opening Lines; Pulp Literature; Crediton and HG Wells and is often a finalist, including among others, the Sunday Business Post/Penguin Prize; Bridport (flash and short story); Arvon; CWA Debut Dagger; At the Bay: Katherine Mansfield Sparkling Prose; Cuirt, Maria Edgeworth; The Word Factory; Words on the Waves; Roberts; Mslexia; Fish; Margot Manchester; Grindstone; Over the Edge New Writer of the Year; Tillie Olsen; Oxford; Bath, Ilkley; Plaza; Cambridge; Write By the Sea; Leicester Writes; Wells; Reflex; Casket of Fictional Delights; Solstice Shorts; Aurora; New Zealand Flash Fiction Day and Lorian Hemingway prizes.
Her stories are widely published in print and appear in anthologies, including Best Small Fictions; Bonsai: Best Small Stories from Aotearoa New Zealand; He Moana o Reo / Ocean of Languages; Pav Deconstructed: Pavlova through the eyes of everyday Kiwis; Cluster of Lights: Then and Now 52 Writers Around the World; The Broken Spiral (UNESCO Dublin City of Literature Read); The Real Jazz Baby (Saboteur Awards); Dusk: Stories and Poems from the Solstice Shorts Festival, Bath Flash Fiction Anthology; Pulp Literature; Flash Fiction Festival Anthology; Forgiveness; FlashFlood: The National Flash Fiction Day Anthology; Takahe; Firewords; Words on the Waves; Pure Slush; Truth Serum; Tishman Review; Take Tea with Turing and Heron (Katherine Mansfield Society).
Online, her work has been published at, among others, Flash Frontier; The Word Factory; The Short Story; Reflex; MIR; Fictive Dream; Casket of Fictional Delights; Spelk; Ruby; Headland; Blink-Ink; Nottingham Review; 101 Words; Field of Words; London Journal of Fiction; Hypertext and Splonk.
Our primal instinct for flight or flight and epic godwit migrations in a story about surviving