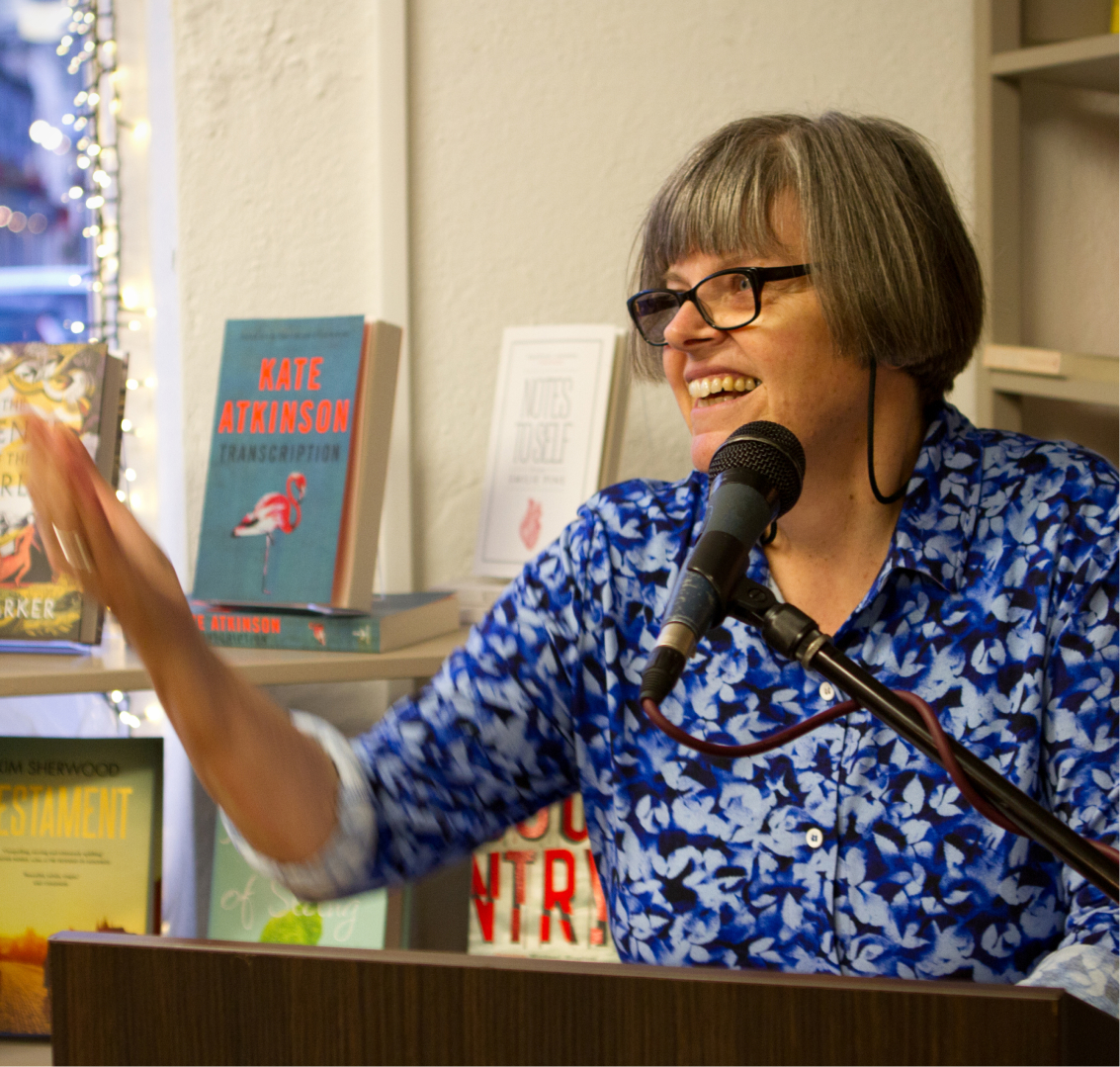 An emerging, award-winning, UK-based New Zealand-Irish writer, Alex has lived in both hemispheres and worked around the world in all kinds of weird and wonderful jobs – mostly to do with stories in one way or another.
After award-winning careers in journalism and public relations, she completed an MSc (Distinction) in Coaching and Mentoring, then went on to do an MA (Distinction) in Creative Writing. A graduate of the Curtis Brown Creative novel programme, she is also a Penguin Random House WriteNow finalist.
She writes across genres and forms. Her novel Relative Strangers is a Penguin Random House WriteNow finalist. Twelve Axes, her historical literary fiction is an Irish Novel Fair winner. Her first crime novel, The Lazy Wolf longlisted for the CWA Debut Daggers. Her first novella-in-flash, 37 Foolish Things, shortlisted for the Bath Novella-in-Flash prize. Her novella Charlie's Golgotha shortlisted for the MMU Novella Prize.
Her stories are widely published and anthologised, including in Best Small Fictions 2022, Bonsai: Best Small Stories from Aotearoa New Zealand; The Broken Spiral (UNESCO Dublin City of Literature Read; The Real Jazz Baby (Best Anthology, 2020 Saboteur Awards); Dusk 2018: Stories and Poems from Solstice Shorts Festival; Flash Fiction Festival Anthology; FlashFlood: The National Flash Fiction Day Anthology; Pure Slush, Take Tea with Turing and Heron  (Katherine Mansfield Society).
Her short fiction has been a winner in the Northern Crime; Arvon; CWA Debut Dagger Opening Lines, Crediton and HG Wells Grand Prizes and is often a finalist, including among others in the Sunday Business Post/Penguin Prize; Bridport (flash and short story); Arvon; CWA Debut Dagger; Cuirt, Maria Edgeworth; The Word Factory; Fish; Over the Edge New Writer of the Year; Tillie Olsen; Bath, Ilkley; Wells; Reflex; Casket of Fictional Delights; Solstice Shorts; Aurora and Lorian Hemingway prizes.
A finalist in the 24:7 Theatre Festival script surgery, her work has been nominated for Best Microfictions and An Post Short Story Prize, and performed in Dusk, a national Arts Council England-funded festival celebrating solstice.
Our primal instinct for flight or flight and epic godwit migrations in a story about surviving