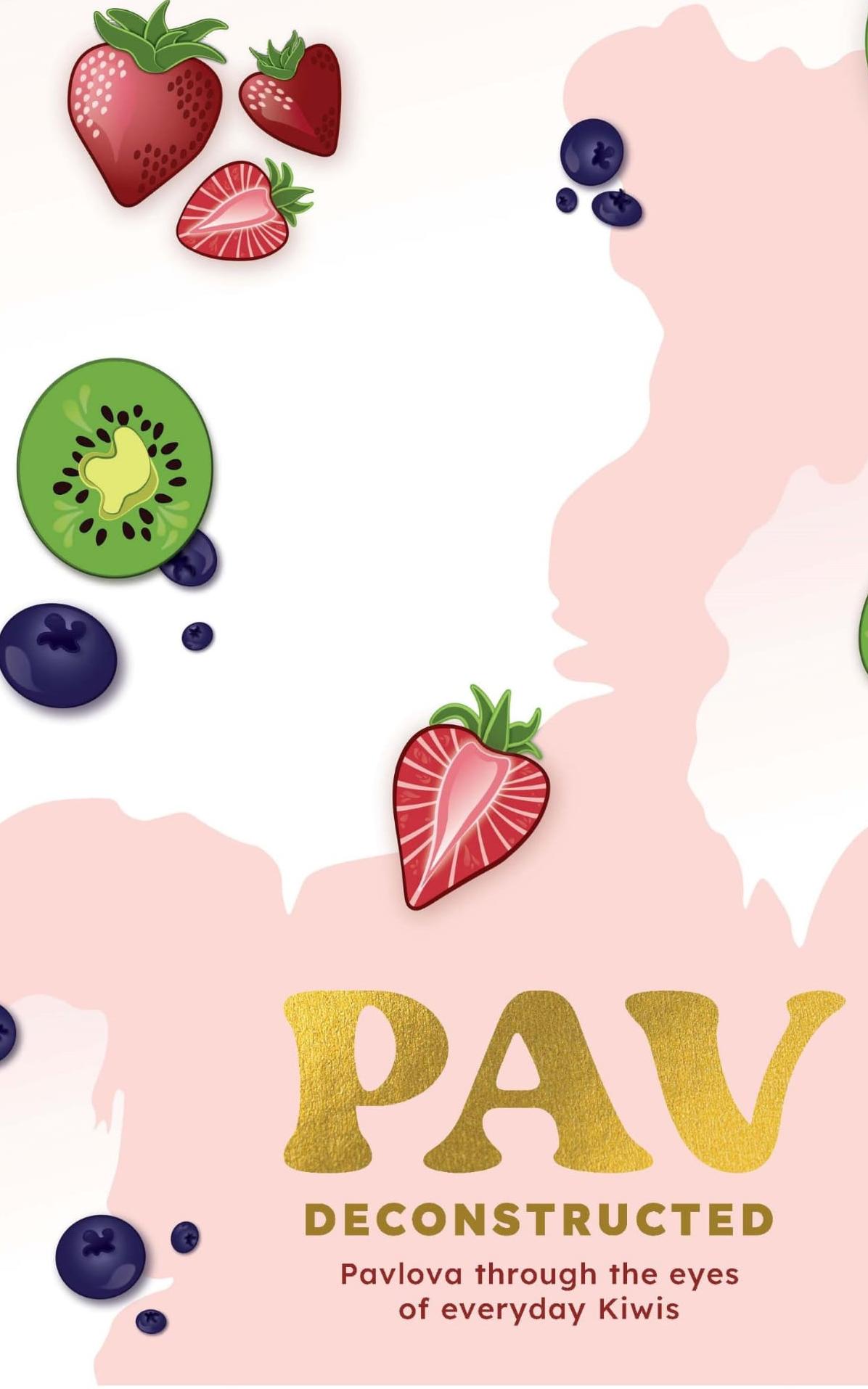 Pav Deconstructed  is a gorgeous, unique Christmas gift, whatever your connection with Aotearoa New Zealand's iconic national dessert.
Eclectic and colourful – this beauty is dressed with more than a dash of Kiwi humour. You can pre-order at PledgeMe and choose your bonus reward.
Over a decade in the making, Pav Deconstructed (252 pages, Pavlova Press) is a luscious coffee table style book, a ground-breaking collection of over one hundred and seventy pavlova experiences and imaginings, told through poetry, plays, newspaper clippings, stories (true and not-so), photos and art from everyday Kiwis getting their pav on. There's even a song for the ukelele!
In a recent survey (by Pavlova Press!), 57% of people preferred pavlova to trifle. And since no Christmas is complete without pavlova, yes, Pav Deconstructed  does include one recipe (from multi-award-winning Aotearoa New Zealand food stylist and photographer based in Manawatu, Christall Lowe).
I'm delighted to have two stories served that I cooked up for this special celebration of pavlova – Pav Queen for a Day and I  Lucy + Pavlova.
What's your pavlova story?
For news and updates, sign up at Pavlova Press – or follow Pavlova Press